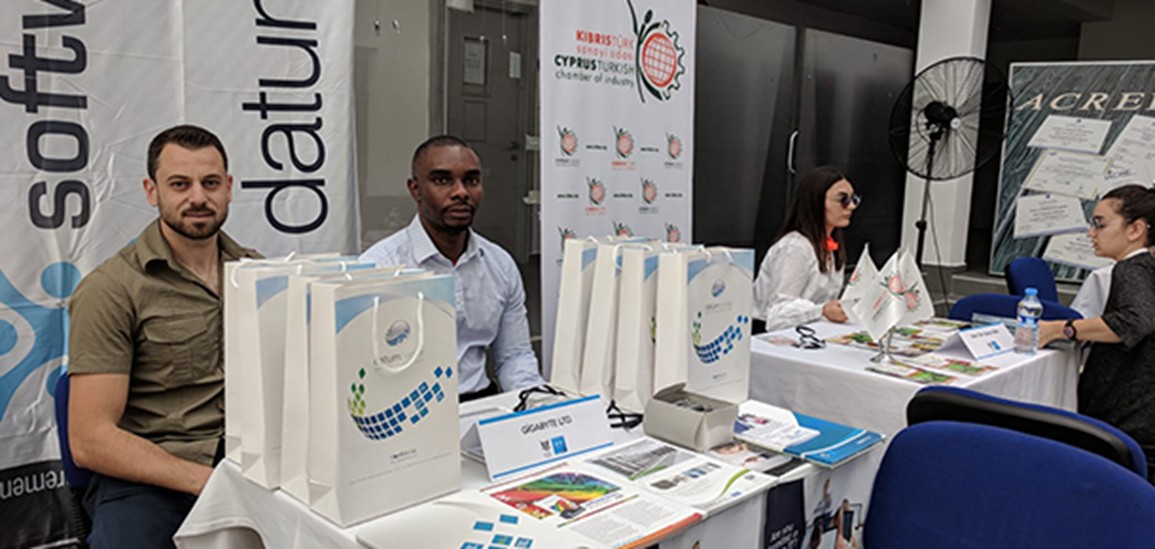 GigaByte Ltd. joined the Career Fair organized by Girne American University(GAU) on 27.04.2018.
GigaByte Ltd. which specially prepared for the event, gave detailed information about training and internship programs for youths in its stand.
With the participation of the students, GigaByte Ltd. has created an interactive environment on the GAU campus. Besides getting the course and internship applications, It also gave information about the advantages of working at GigaByte Ltd. GigaByte Ltd. during this event has brought together youths who witnessed the company's innovative ideas and those who want to realize the innovations that these ideas bring to their lives and the benefits they gain.
Likewise; GigaByte Ltd. is also the Pearson VUE exam center.And it continues its collaboration with several other universities. Those who wish to learn more about training and internship programs can visit www.gigabyteltd.com.