GigaByte Ltd. Gave The Seminar in East Mediterranean University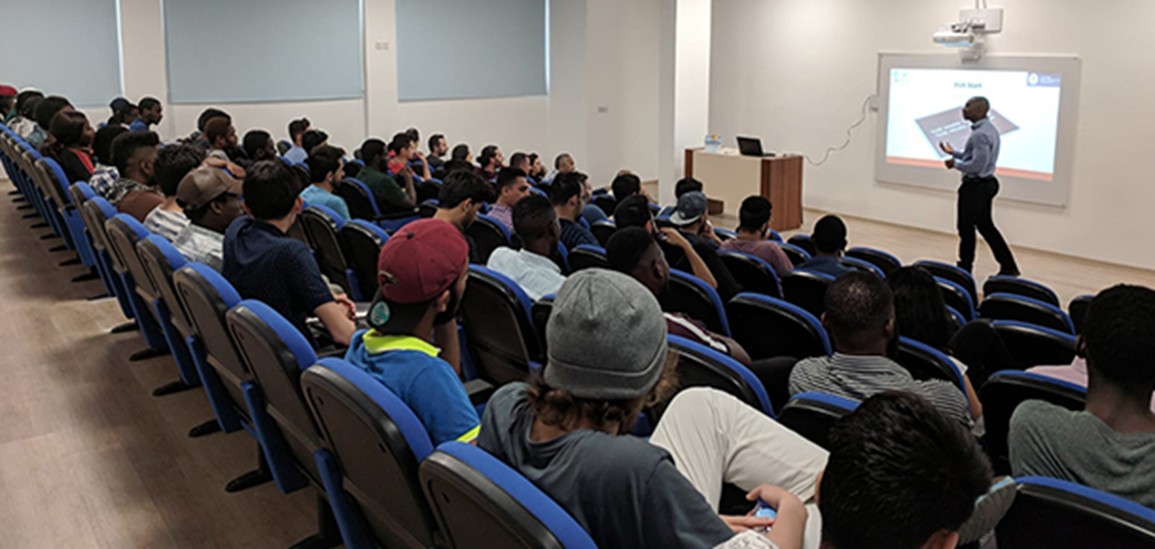 Gigabyte Ltd. gave a seminar on "Technological Skillset for Career Advancement" at East Mediterranean University. Gigabyte Ltd. and the East Mediterranean University organized a career seminar for students was held on 03.05.2018 within the framework of the industry-academy business association. Besides the students in the seminar,Lecturers and GigaByte Ltd. Director Yilmaz Kaygısız also attended.
At the seminar given by Ogechi Obaegbulam, GigaByte Ltd's Director of Civil Security and Operations. Obaegbulam gave information about the importance of internship programs as well as what students should do for career advancement and career advancement. While the seminar about the internship programs, students were given tips on how to improve their careers and how to find a job. Besides the university diploma, it was emphasized that the international certificate programs are also important. These certification exams can be taken in GigaByte Ltd. Pearson Vue Test Center.